Update 22nd July
With Victorian Corona Virus cases continuing to rise, the dental industry is now practicing according to Level 2 Restrictions. This means that we can continue to offer most services, with some requiring modifications.
We take your safety and that of our team very seriously! As such, we are reducing the number of people in the Caulfield Park Dentists building at any one time. This means fewer practitioners, fewer support team which in turn means fewer available appointments.
Patients requiring emergency treatment will, as always, be cared for either in person at the practice or remotely with a tele-dentistry call if possible. Please call us as early in the day as possible so we can accommodate you in the best way possible.
If you have an upcoming appointment that needs to be tweaked, we will be in touch with you to explain any changes. If you do not hear from us, there are little to no changes to your appointment and your appointment will proceed as scheduled.
Due to the re-instatement of social distancing measures, we are now requesting that when you arrive for your appointment you:
call us from the car (on 9523 9058) and let us know you are nearby or parked
we will call you back and invite you into the practice when social distancing allows
may we request, that where possible, you attend your appointment alone
may we also request that you do not wait in the walkway if possible
When you make your way into the practice, we will request you sanitise your hands, give you a face mask (if you are not wearing one already) and take your temperature. You will then be met by a team member who will take you through to the clinical room.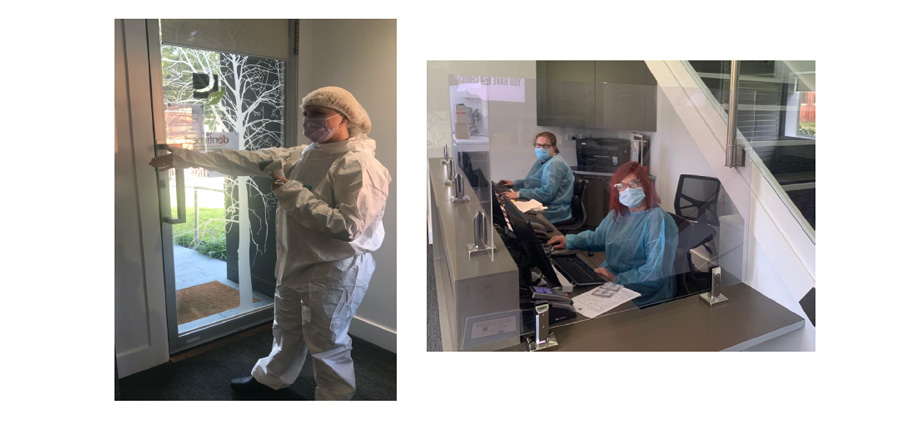 The team at Caulfield Park Dentists wish you continued good health and strength. Remember to practice physical distancing as well as social connectivity because together, we will beat this!
Remember, brush twice, floss once!
We look forward to seeing you soon!
From our family to yours,
The team at Caulfield Park Dentists