Gum Disease in Caulfield North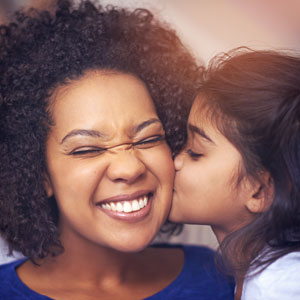 Our goal is to assist our patients in keeping their teeth for life! Regular dental hygiene appointments will help ensure that your gums and teeth stay healthy. Gum Disease is a risk factor for tooth loss… conversely, healthy gums reduce the risk of tooth loss.
Gum Disease is also closely connected to many systemic (whole body) diseases such as Cardiovascular Disease, arthritis, diabetes and cancer (just to name a few). Preventing or treating Gum Disease can help reduce the risk of developing these diseases or reduce the severity of symptoms if you are already challenged by systemic disease.
At Caulfield Park Dentists, we utilise the latest technology to efficiently and effectively treat gum disease. Nonsurgical laser therapy can conquer your gum disease and help you maintain your oral health. This treatment can prevent future gum problems as well as test the existing gum tissue.
Why Do so Many People Choose Caulfield Park Dentists?
Discover nonsurgical solutions. We'll zap away harmful bacteria to promote the growth of healthy tissue. Laser therapy is virtually painless, requiring no stitches or cutting.
Experience a multidisciplinary approach. If you are suffering from heart disease, diabetes or other chronic conditions, learn more about how we can help you.
Beat gum disease. Decrease your risk of suffering from other issues. We can identify and treat your gum disease while in its early stages, getting you the prompt treatment you need.
Get answers to your questions. Our team answers all your questions, walking you through each step of a procedure before beginning. We can also work to co-manage your case with other medical practitioners.
One-hour new patient invitation
for just $97
For $97, you can receive a one-hour New Patient Invitation and check with an experienced, caring dentist. Contact us today to book your time!

Gum Disease treatment Caulfield North | (03) 9523 9058