Emergency Care During COVID Crisis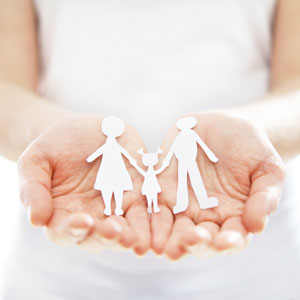 During this challenging time, we felt it was important to assure you that our Caulfield Park Dentists office is remaining open. Our Caulfield North dentists are committed to running our emergency clinic during the COVID-19 Lockdown, whilst also providing the highest quality of care to our patients and the wider community.
How We Are Committed to You
We are committed to you by
Providing emergency dental care
Instituting new protocols and procedures to ensure your health and safety
Keeping you at home
Offering both phone consultations and clinical options if required
Keeping pricing at a level to cover our work, not make a profit
Protection Measures to Keep You Safe
Given the current pandemic and the inherent risks of dental treatment at this time, we have implemented significant additions to our infection control procedures, including full Personal Protective Equipment (PPE). You can rest assured that your safety (and that of our teams) is our top priority!
Things to Consider Before Your Appointment
Use the bathroom at home
Leave your jackets and bags at home
If possible, come alone… the fewer people, the safer we are
We are now a "touch-free" environment
Appointments—What to Expect
1. You ring us from the car before you walk in… we will let you know exactly when we are ready (our protocols only allow for one patient in the building at a time to ensure social distancing and your safety)
2. When you arrive at the front door, we will be waiting for you with hand sanitiser, a mask and a hair net
3. You will be directed upstairs where your dentist will be waiting for you
1. Your dentist will talk with you and then do a clinical assessment
2. You will then receive a full explanation of your condition
3. You will then be offered possible solutions and associated costs (so you can make a fully informed decision)
4. Treatment will be performed if you choose
1. You will return downstairs where our Front Office team will have your account waiting
2. Payment is required in full using a credit/debit card (no cash or cheques)
3. A receipt will be provided for Private Health Insurance claims (which can be done online or through the app)
4. When you are ready to leave, you will be asked to remove your hair net and mask and place it in a bag and again be given hand sanitiser before you leave
As you can see, Caulfield Park Dentists has implemented many protective measures, including Personal Protective Equipment (PPE) to ensure the safety of all of our patients.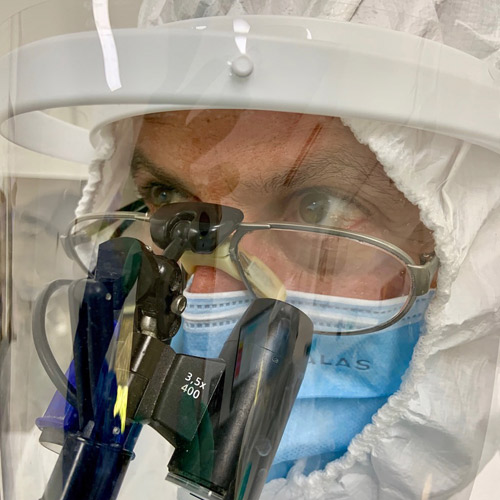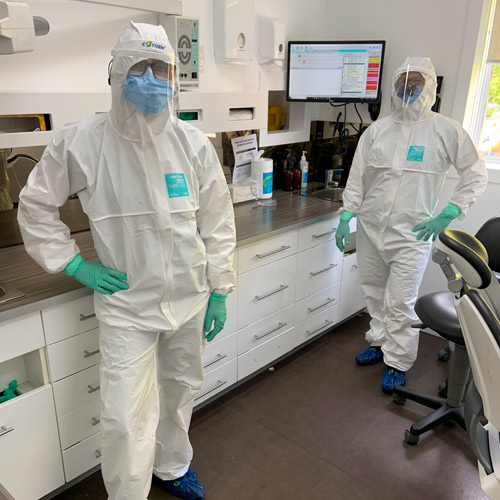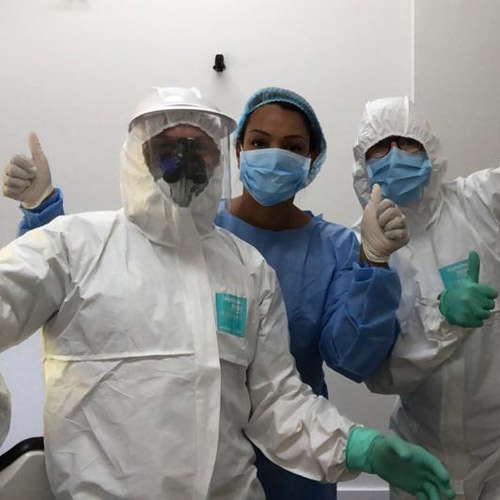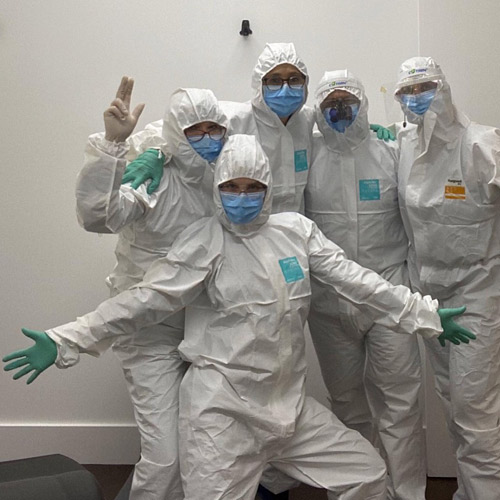 Emergency Care During COVID Crisis | (03) 9523 9058